Your Care | Your Health | Your Home
There are no set hours for visiting.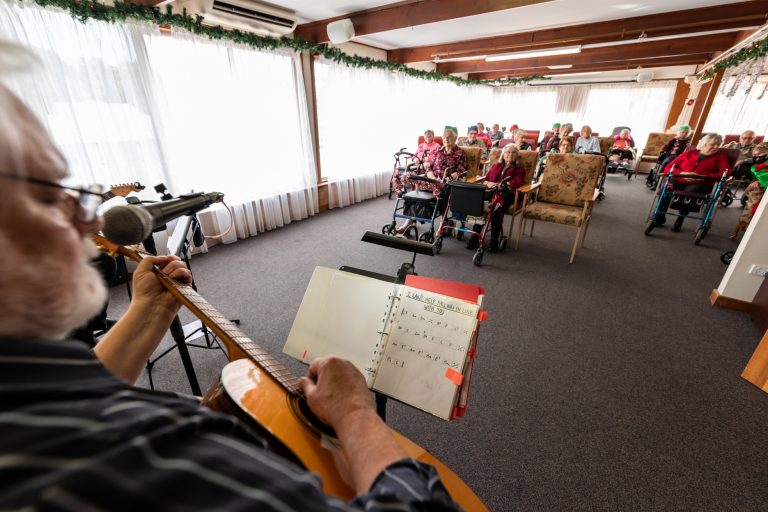 Restvale is your home and, subject always to current prevailing Covid restrictions, you are welcome to entertain visitors whenever you wish. There are no set hours for visiting. We have resident lounges and family meeting areas if you have a larger group of people coming to see you. And, of course, you are free to enjoy with your visitors our landscaped gardens featuring charming courtyards and inviting natural retreats for those private moments.
Before Visiting Restvale:
Check your mySA GOV app to ensure that everything is in order.
[Indicate here if the visitor should call for an appointment]
On arrival, wear a mask if instructed to do so.
Use the hand sanitiser provided.
Check your temperature using the infra-red thermometer available at the entrance.
Scan the QR check-in code using your MySA GOV app installed on your mobile phone.
Verify your COVID-19 vaccination using the MySA GOV app, or present your Immunisation History Statement if the app is not available.
Following is a summary of visiting requirements for residential aged care facilities in South Australia.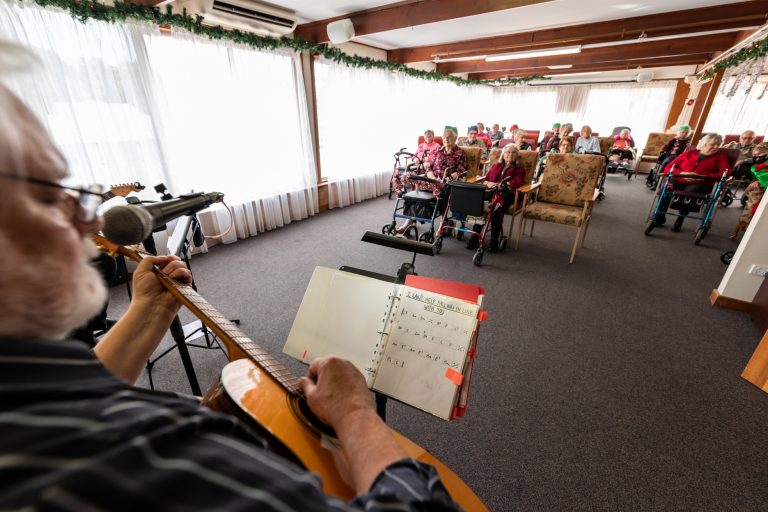 To enter a Residential Aged Care Facility (RACF), you must have:
Received at least one dose of a TGA-approved/recognised COVID-19 vaccination; and
Received, or have evidence of a booking to receive, a second dose of a TGA-approved COVID-19 vaccine within the interval after the first dose recommended by the Australian Technical Advisory Group on Immunisation (ATAGI) for that COVID-19 vaccine
From 29 January 2022, within four weeks of becoming eligible, you must receive a third dose (booster) of a TGA-approved COVID-19 vaccine.
Provided the operator of the RACF with proof of your vaccination status upon request.
Exemptions are limited to the following circumstances
 You have a medical certificate or a letter from a legally-qualified medical practitioner certifying that you:
Have a medical exemption from receiving a COVID-19 vaccine on either a permanent or temporary basis in accordance with guidelines published by ATAGI (Australian Technical Advisory Group on Immunisation).Haves a medical exemption on either a permanent or temporary basis from receiving the preferred vaccine as recommended by ATAGI for your 
Have s an appointment to be assessed by a medical specialist or have s started an assessment to determine if you y have a medical exemption
The certificate or letter specifies the nature of the exemption and the basis on which it applies.
The Chief Public Health Officer or her delegate has endorsed the exemption, and
You provide  the operator of the healthcare setting with a copy of the endorsement.
They are a child aged 12 years and 2 months or less; or
The person is entering for an end-of-life visit who is not able to access the COVID-19 vaccine before their visit to the Residential Aged Care Facility and who takes all reasonable steps to access the COVID-19 vaccine as soon as practicable after their initial visit, provided that the person wears appropriate personal protective equipment while on the premises of the Residential Aged Care Facility.
You are responding in the provision of emergency services in the event of an emergency. 
You cannot enter an aged care facility if:
You have had contact with a positive COVID-19 person within 14 days prior to entry
You have a temperature higher than 38 degrees Celsius, history of fever or chills within the preceding 72 hours, or have symptoms of acute respiratory infection or loss of taste or smell.
You have not received the 2021 influenza vaccination.
You have undertaken a COVID-19 test and are awaiting the test result unless part of routine surveillance testing and you are not displaying symptoms.